Make a Difference – Be a Reading Buddy
Posted on October 9, 2017 by Linda Moyer No comments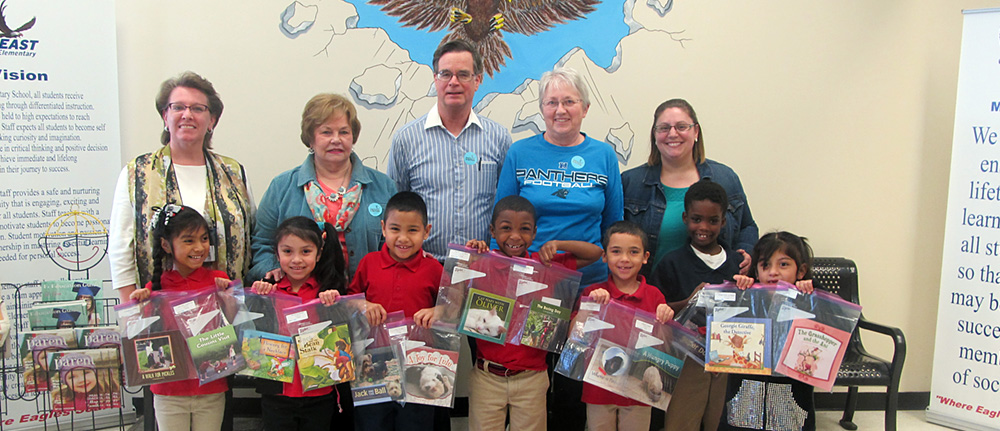 Busy, busy, busy. That probably describes the life of everyone reading this. If you are a high school or college student, your days are filled with classes, homework, extra curricular activities, and maybe even sleep. If you are a recent grad in your first job, you have to work hard to maintain that job and still have a life outside of work. If you are newly married, you are probably also working and maintaining a household. If you are a parent of school-age children, you have to keep the household running plus look after the children and coordinate all their activities. Grandparents sometimes have the responsibility (and joy!) of entertaining grandchildren. And for those who have finally reached retirement, you probably wonder how you ever had time to work! The demands on our time just keep coming, no matter our age or station in life.
But in reality, I think we can all admit to having times each day when we are not doing anything constructive or worthwhile. How much time do we spend watching mindless TV shows or playing games on the internet? Even if you can only measure your free time in minutes, we have an opportunity for you!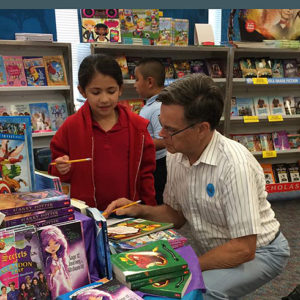 Yes, just 30 minutes listening to an elementary school child read can impact that child's future success in life. No, we are not asking for 30 minutes a day. 30 MINUTES A WEEK is the total commitment time. And school is in session just 36 weeks a year, so the total yearly commitment is a mere 18 hours a year! For sure, I can give up 18 hours of TV viewing in a year to help a child have a better future.
So who are these children who need you? They could be at Walter-Bickett, Benton Heights, or East Elementary. They may be reading below grade level and need someone to listen to them read and offer hints when they stumble. In two years as Reading Buddies at East Elementary, my husband and I have probably helped about 20 children, depending on who was available and needed help at the time. The children are typically sweet and eager for attention.
Not all of these children have a great support network at home, so having someone from the community come to pay attention to them and show them some love can really make a difference in their school performance and self esteem.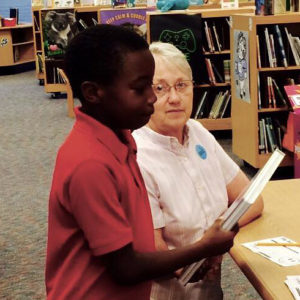 I confess that education and literacy are near and dear to my heart. I spent about two dozen years in adult education, most recently with the Literacy Council of Union County, whose focus was on helping adults with minimal reading skills. I met hard working adults trying to improve their lives so they could do a myriad of things most of us take for granted – read written instructions at work, help their children with schoolwork, read the Bible, understand their mail, and so much more. I loved meeting these adults and helping their tutors assist them with basic reading and writing skills.
However, it is essential that time and resources right now be devoted to ensuring that children today do not become adults who struggle with reading skills. The wonderful citizens of Union County can be part of the solution to ensure that today's children achieve the education they need while they are in school. Yes, the task is large, but this is a giving community. With strong support from Union County Public Schools and Heart for Monroe, I have no doubt that Union County is up to the task. To sign up to be a Reading Buddy, click here.
###
Jim and Linda Moyer are members of First Presbyterian Church, Monroe, and serve on Heart for Monroe's Steering Committee representing First Presbyterian. Prior to his retirement, Jim was a metallurgical engineer in research and development at ATI/Allvac. Linda was a co-founder and former executive director of the Literacy Council of Union County. They have served as East Elementary Reading Buddies in both fourth grade and second grade.