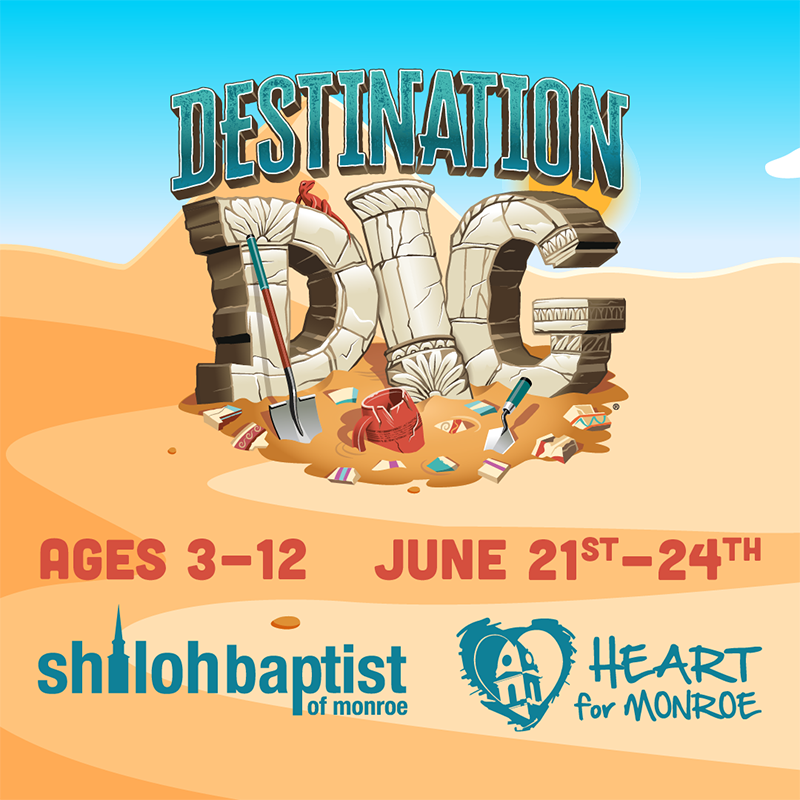 June 21th – June 24th
This year, we are teaming up with Shiloh Baptist Church to present an incredible community-wide event called Designation Dig VBS.   This free, 4-day event will take place Monday, June 21th through Thursday, June 24th from 5:30pm to 8pm at Shiloh Baptist Church (2301 N. Rocky River Rd. Monroe NC 28110). It is open to all children ages 3 through 12.
Children will receive dinner, snacks, and a t-shirt, and will also participate in all kinds of amazing activities. There will be games, music, arts & crafts,  and much more!
All family members of those participating are invited to a free cookout on Thursday night with live music and games!
Online registration is now closed!
If your child would like to participate in this event as a Participant, please come in person to the church between 5:15pm and 5:30pm