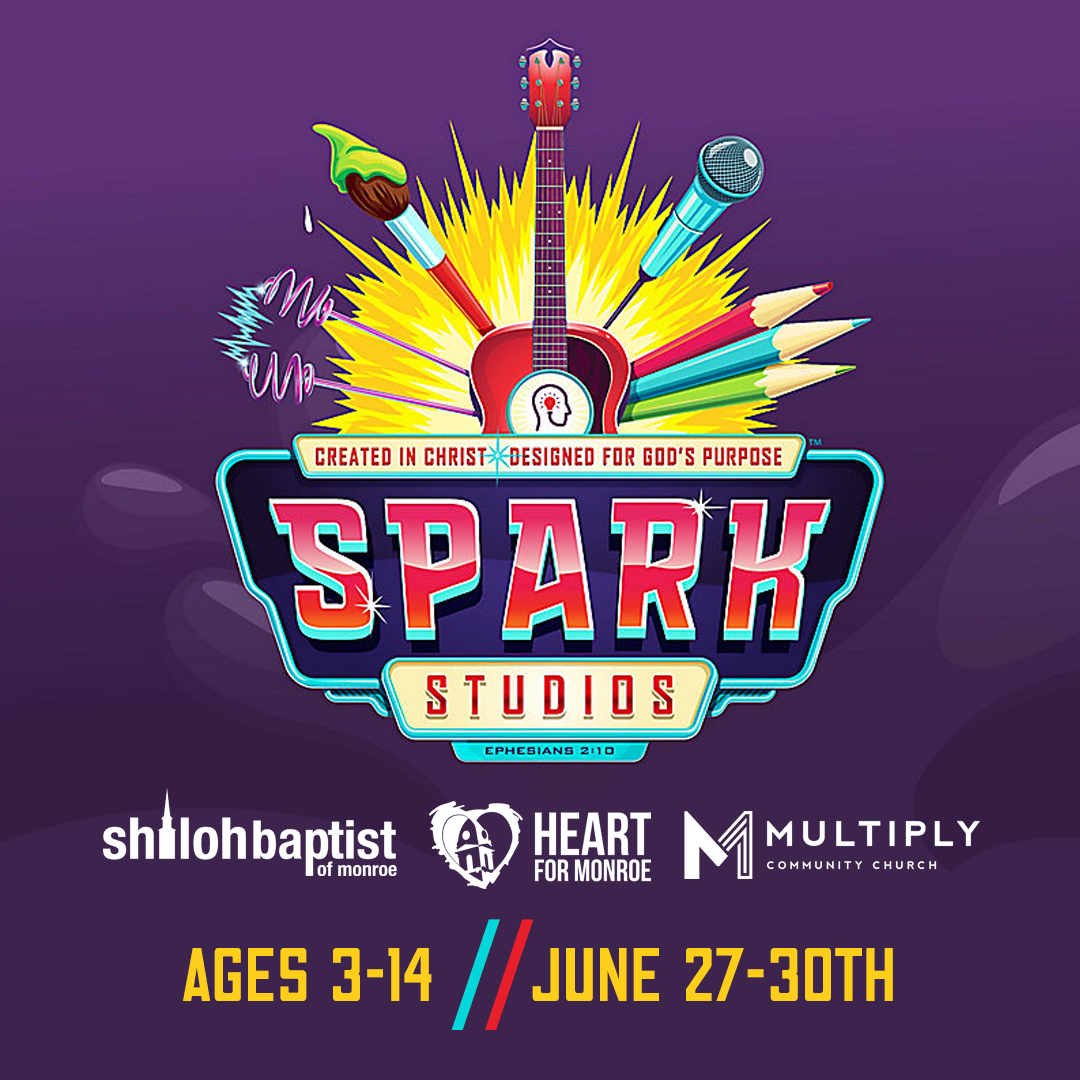 June 27th – June 30th
Spark imagination and kick creativity into high gear at Spark Studios VBS. Kids will learn they are Created In Christ and Designed For God's Purposes! God's creativity didn't stop in Genesis. The Master Artist is working to redeem, reclaim, and transform us–His creation–to the design He planned for us. Kids will see the beautiful truth that they are God's workmanship as they learn to use their talents to bring glory to Him.
"For we are his workmanship, created in Christ Jesus for good works, which God prepared ahead of time for us to do." -Ephesians 2:10
This year, we are teaming up with Shiloh Baptist Church and Multiply Community Church to present this incredible community-wide event – Spark Studios VBS.   This free, 4-day event will take place Monday, June 27th through Thursday, June 30th from 5:30pm to 8pm at Shiloh Baptist Church (2301 N. Rocky River Rd. Monroe NC 28110). It is open to all children 3-years-old through 8th grade.
Children will receive dinner, snacks, and a t-shirt, and will also participate in all kinds of amazing activities. There will be games, music, arts & crafts,  and much more!
All family members of those participating are invited to a free cookout on Thursday night with live music and games!
ONLINE REGISTRATION IS NOW CLOSED