Sports Camp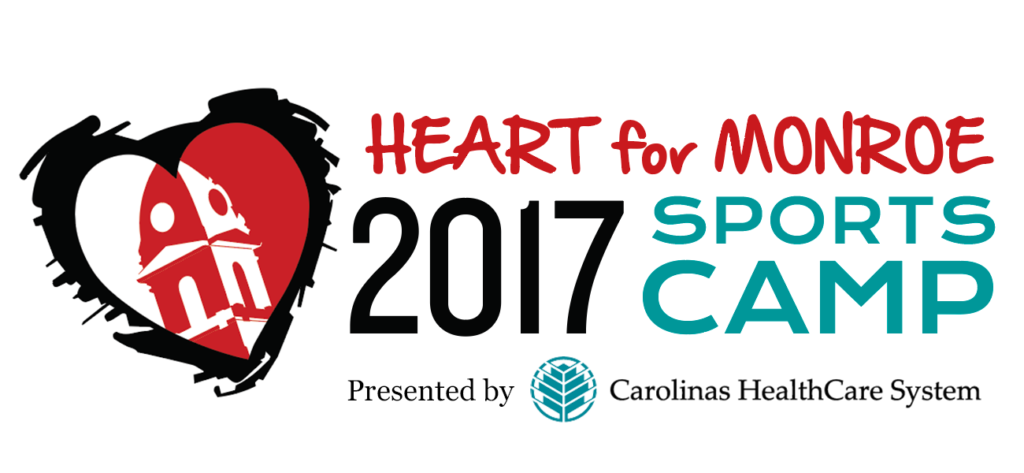 Heart for Monroe in partnership with Carolinas Healthcare System is proud to offer a FREE 3-day sports camp and day camp to children and youth from kindergarten through 8th grade. The Heart for Monroe Sports Camp presented by Carolinas HealthCare System will be held at Monroe Middle School from    July 17-19 from 8:30am – 12:00pm. Participating children can learn soccer, basketball, and baseball skills from former school, college players, and coaches.
A special day camp will be offered for those not participating in the sports camp activities. Day camp activities will include music, crafts, and recreation.
The Camp will also include the Kohl's Cares vehicle where Carolinas HealthCare System's sports medicine professionals travel to different areas in the community with an interactive program focused on injury prevention, education, fitness, nutrition, safety, and overall health and wellness
Lunch is available to all participants through Union County Public Schools Nutrition Department in the Monroe Middle School Cafeteria.  If your child will be staying for lunch, you must assume all responsibility at that time for your child.
All participants and families are invited to a special Awards Banquet on Wednesday night, July 19th.  The evening will include prizes, awards, and dinner for campers and their families. More information will be provided on the banquet at check-in on Monday, July 17.
There are only 350 spaces available. All children and youth must enroll by the paper form provided through the schools or online at www.HeartforMonroe.com. Enrollment is open to the first 300 students for Sports Camp, and the first 50 students for Day Camp. Each camper will receive a FREE t-shirt & sports bag.